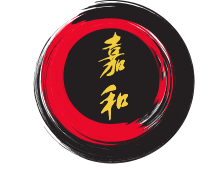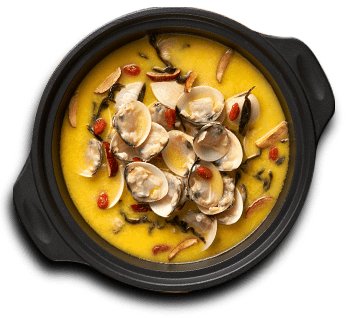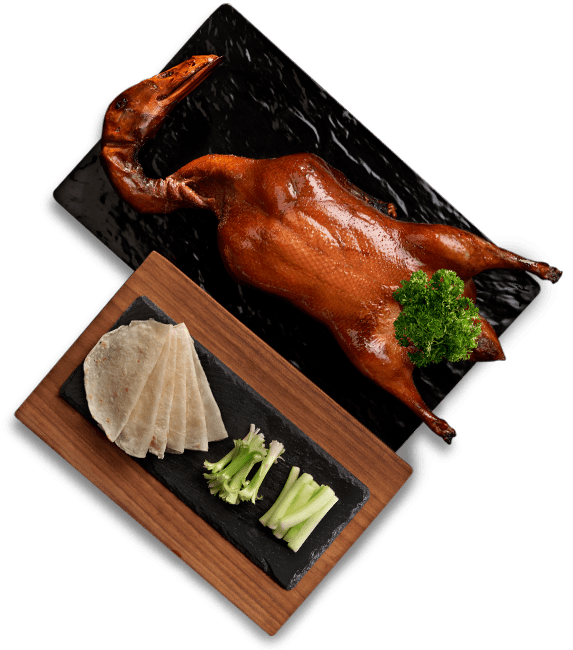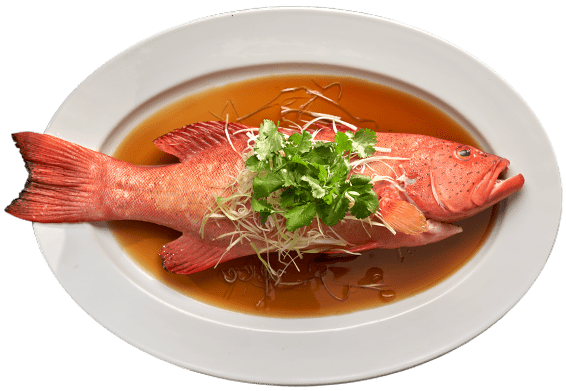 Harmony begets prosperity. At the heart of Jia He lies this fundamental principle that transpired from the Chinese idiom "家和万事兴" (Jia He Wan Shi Xing). Rooted in this belief, we found "Jia He" to be a befitting name that will also guide our culinary philosophy.
The Story
While each dish at Jia He is created with "harmony" in mind, Jia He also strives to serve a wholesome gastronomic experience through a balanced menu. From time-honoured Chinese delicacies to bold, contemporary and multi-sensorial creations, our menu embraces the best of both worlds. One that is of tradition and another of modernity.
Bringing the Jia He philosophy to life is our team of founders who are F&B veterans hailing from different strengths. Our culinary team includes two masterchefs: one who helms Jia He's main kitchen with his experience of over 20 years at reputable hotel dining establishments, and another, a young, promising and innovative masterchef specialising in dim sum. In our founding team is also a Front-of-House service captain who has had 15 years managing F&B operations, ensuring top notch service at Jia He.
Together, our founders invite you to delight in the Jia He experience – one that is marked by culinary mastery and artistry, exemplary service, and a reasonably priced menu both families and business associates will enjoy.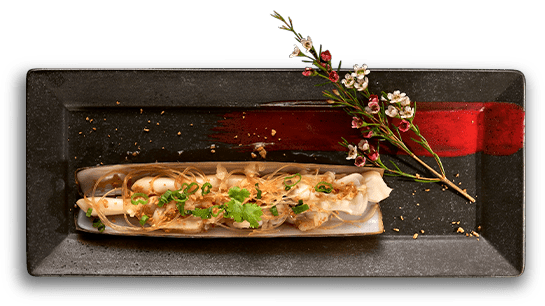 The Signatures
Steamed Bak Kut Teh
Xiao Long Bao
A signature dish off the dim sum selection, this delicacy promises a burst of flavour unlike that of the classic Bak Kut Teh. At Jia He, the full-flavoured soup in our Xiao Long Bao is enriched with nutritious herbs used in traditional Chinese remedies. Each herb is carefully selected by our masterchefs to create a harmonious and nourishing blend as our way of wishing diners an abundance of health.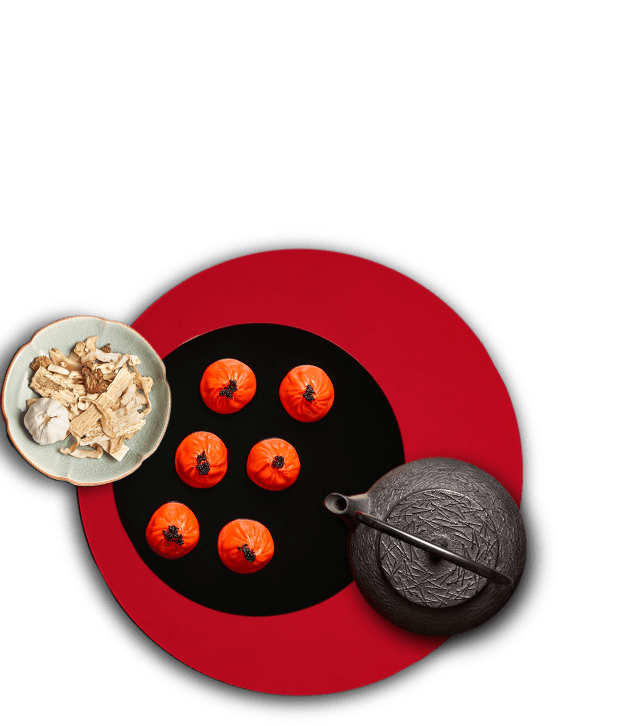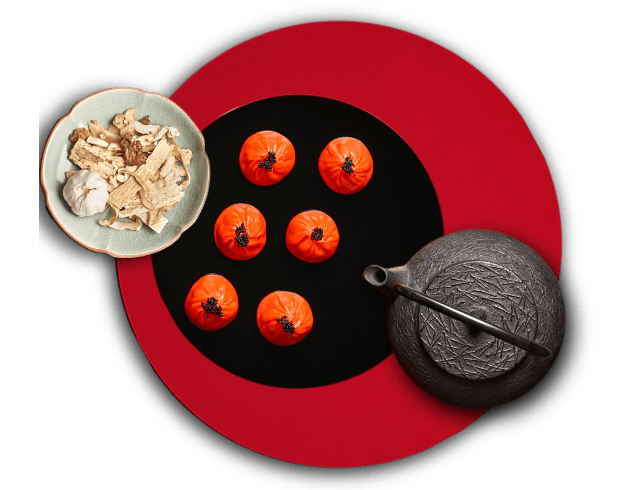 Crispy Hor Fun with Seafood
and Egg Sauce
Dining at Jia He can be a multi-sensorial experience with our signature Crispy Hor Fun with Seafood and Egg Sauce. Affectionately known as the 'Crackling Hor Fun' in our kitchen, our creation is only complete when a savoury egg sauce is poured over the crispy noodle, which produces a playful crackling sound. Looks good, tastes good, sounds good too.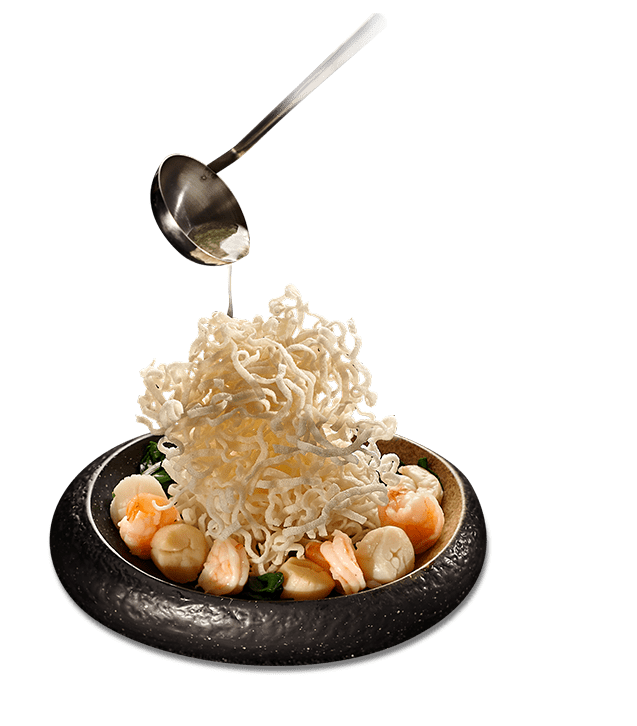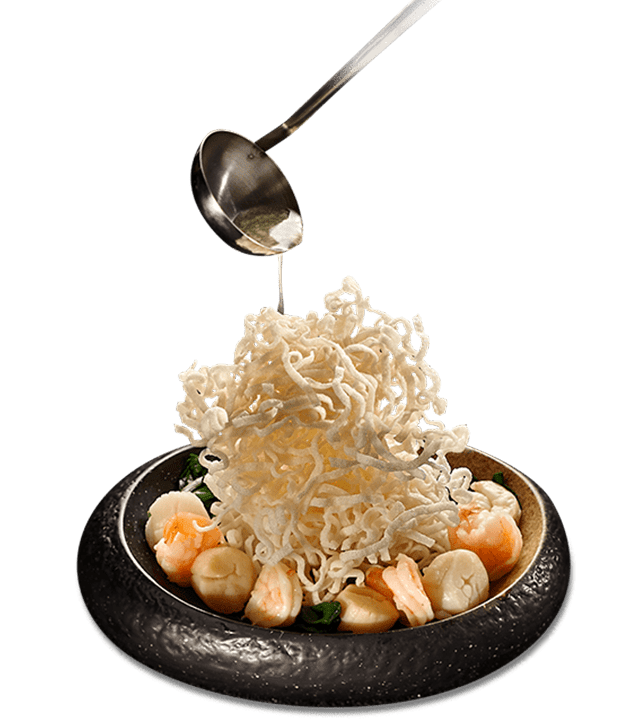 Fried Crab in
Pumpkin Puree
With our culinary philosophy in mind, our masterchefs found a way to strike a fine balance in this delicate dish. Our delightful pumpkin puree is infused with a good measure of onions and carrots to enhance the natural sweetness of pumpkin, leaving a light flavour that complements the richness of fried Sri Lankan crabs.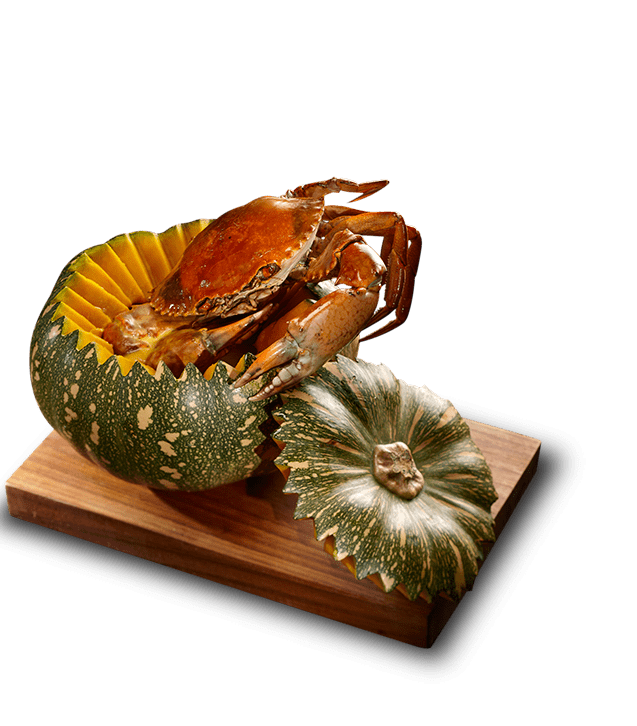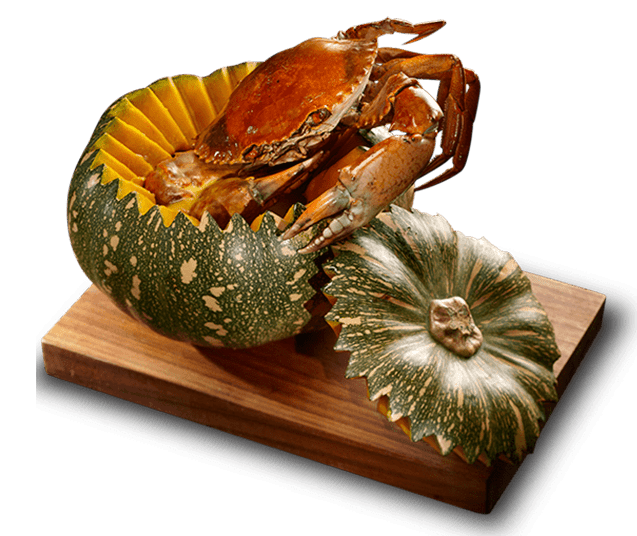 Jia He Roasted Chicken with
Tangerine Peel
From aiding in blood circulation to relieving coughs, the nutritious tangerine peel is long lauded in traditional Chinese medicine and has made its way to this signature dish. Our roasted chicken is infused with the essence of the tangerine peel, giving the succulent meat an aromatic fragrance and a hint of sweetness in its taste.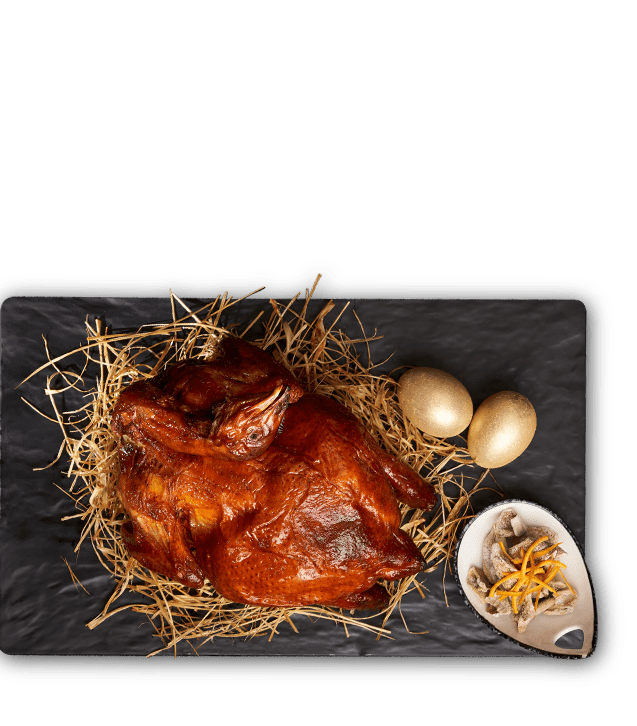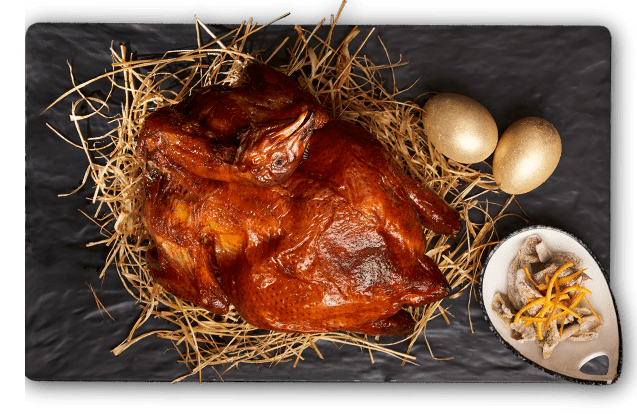 Double-boiled Stuffed Pig's
Stomach Chicken Soup with
"Sarawak Pepper"
Our masterchefs spared no expense in reimagining this classic Cantonese soup. At Jia He's kitchen, we added premium ingredients such as shark's fin and Sarawak pepper to bring a different profile to its distinctive peppery taste. Flavourful yet nourishing, this soup is said to relieve cough, dispel cold and even increase one's appetite.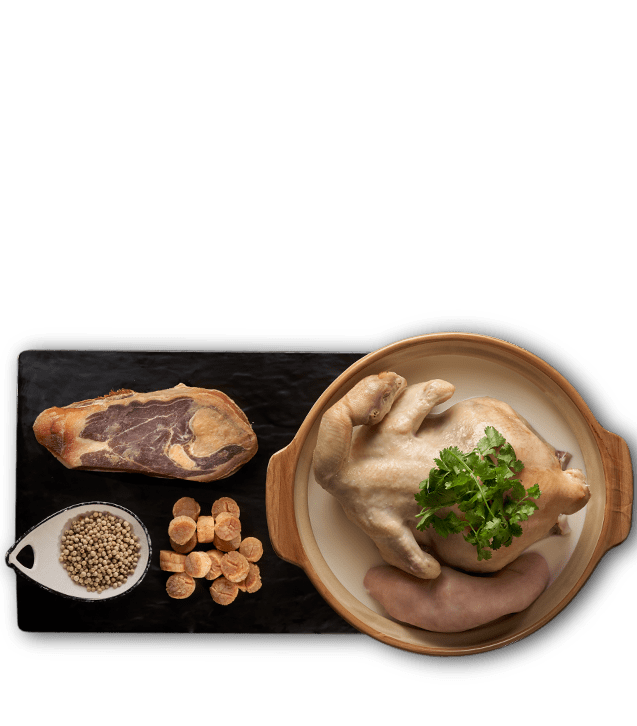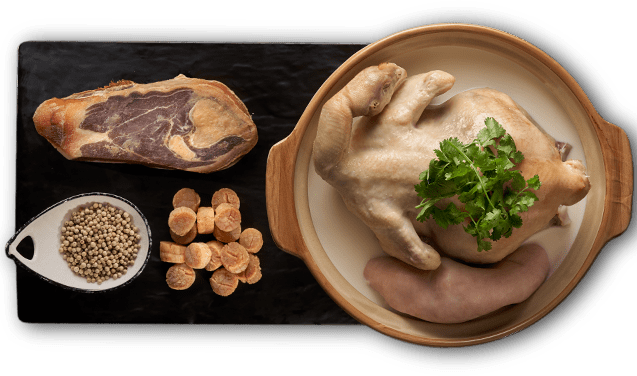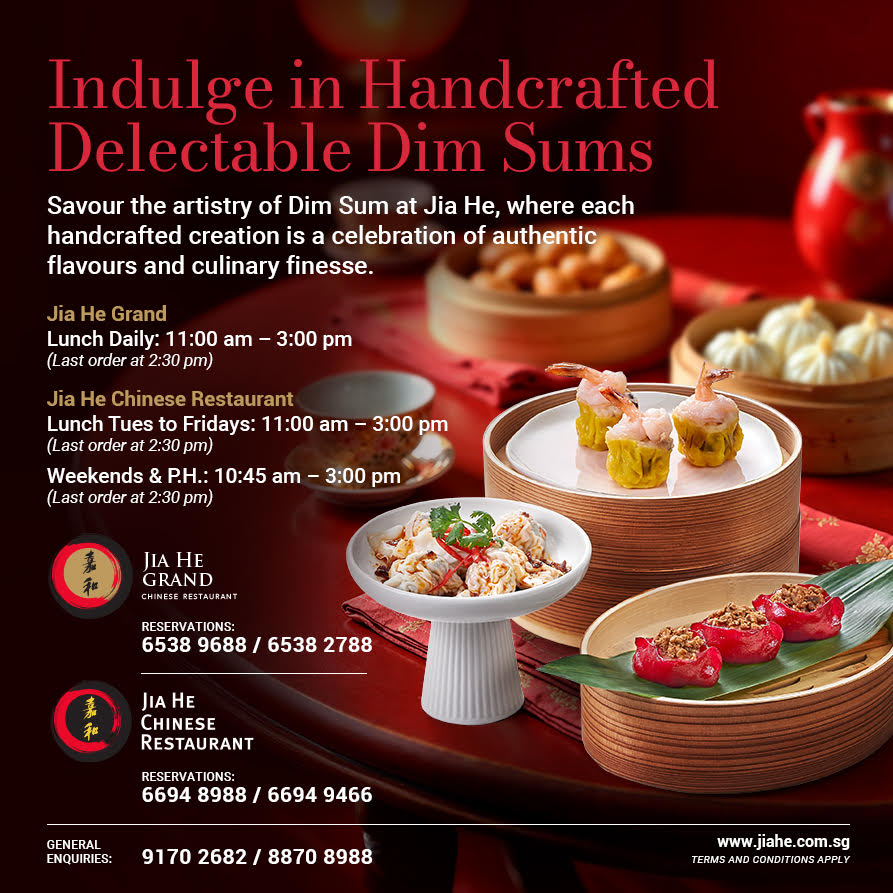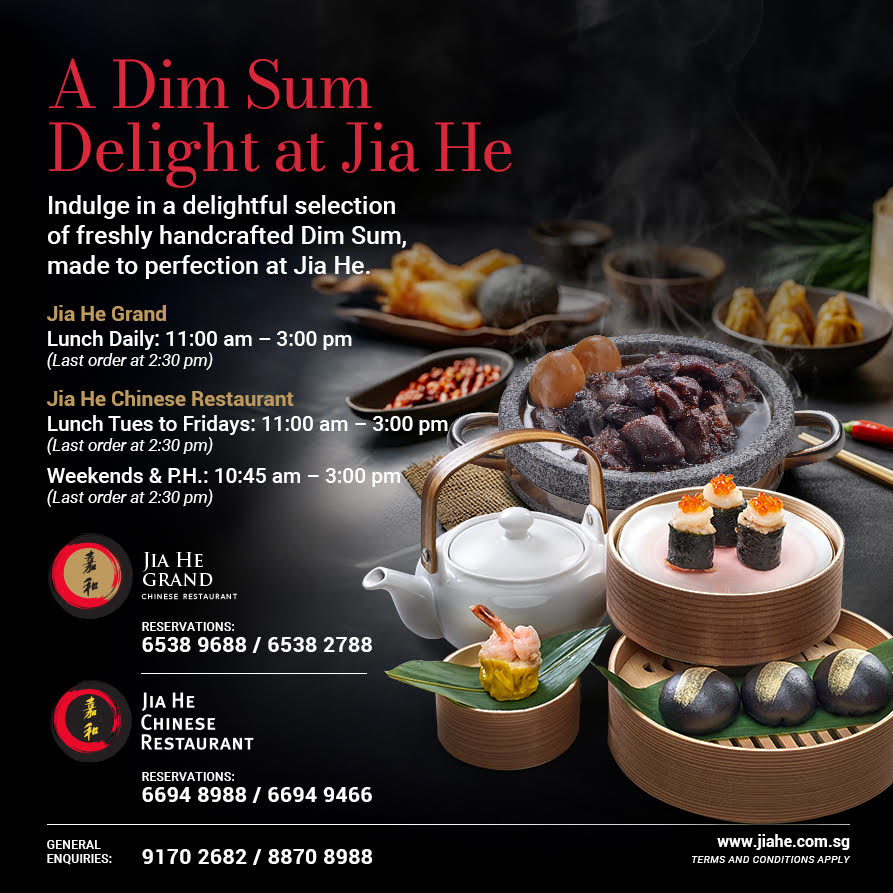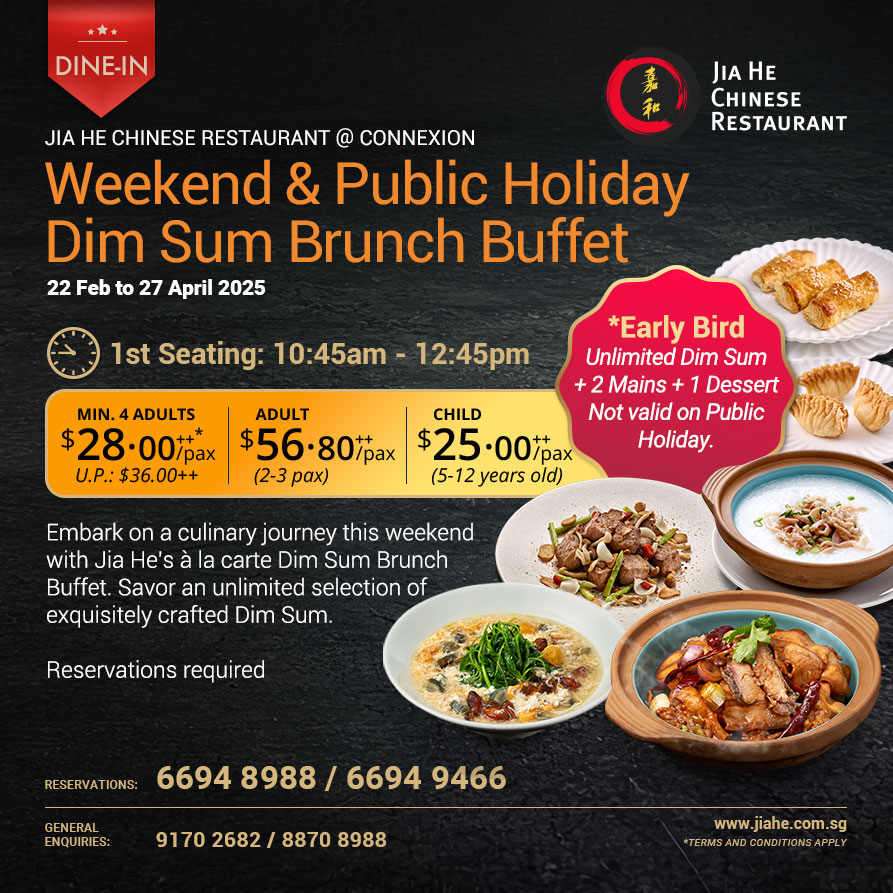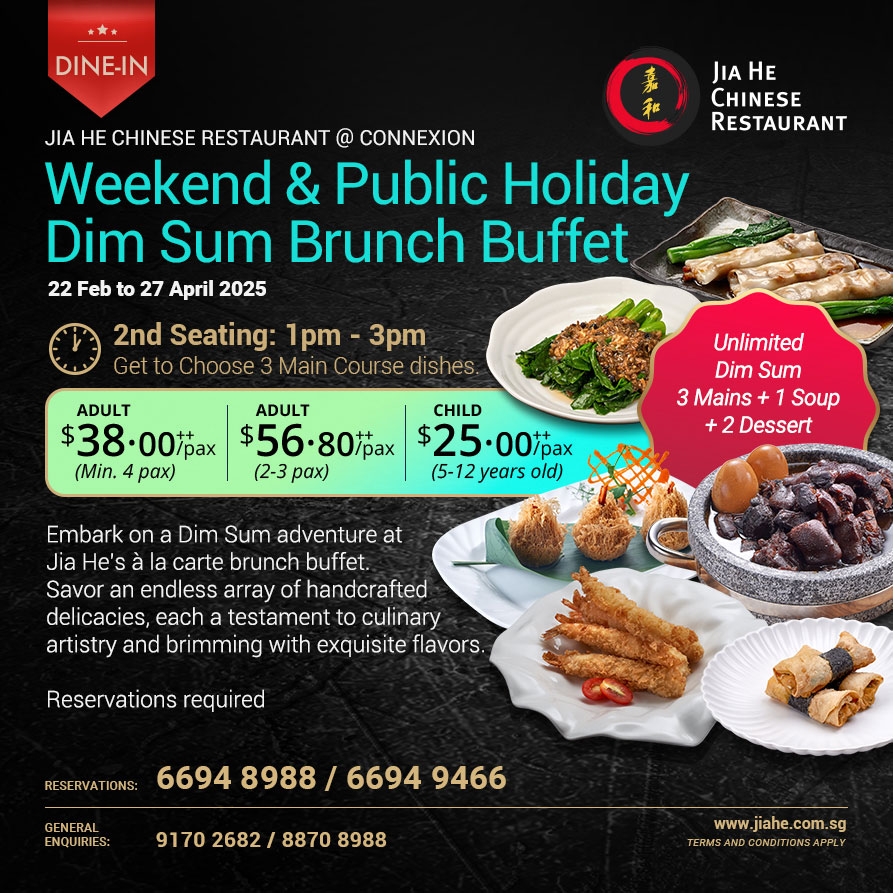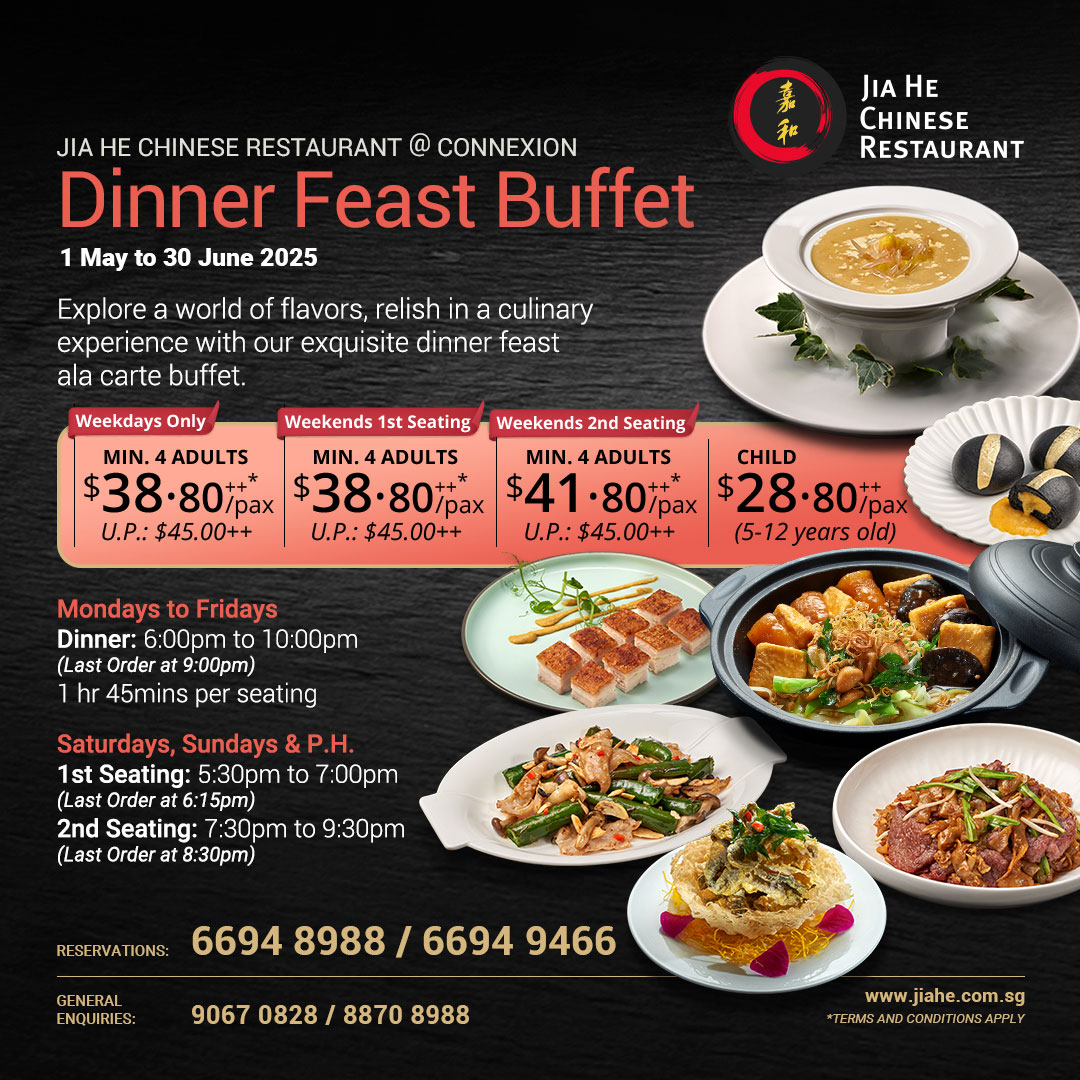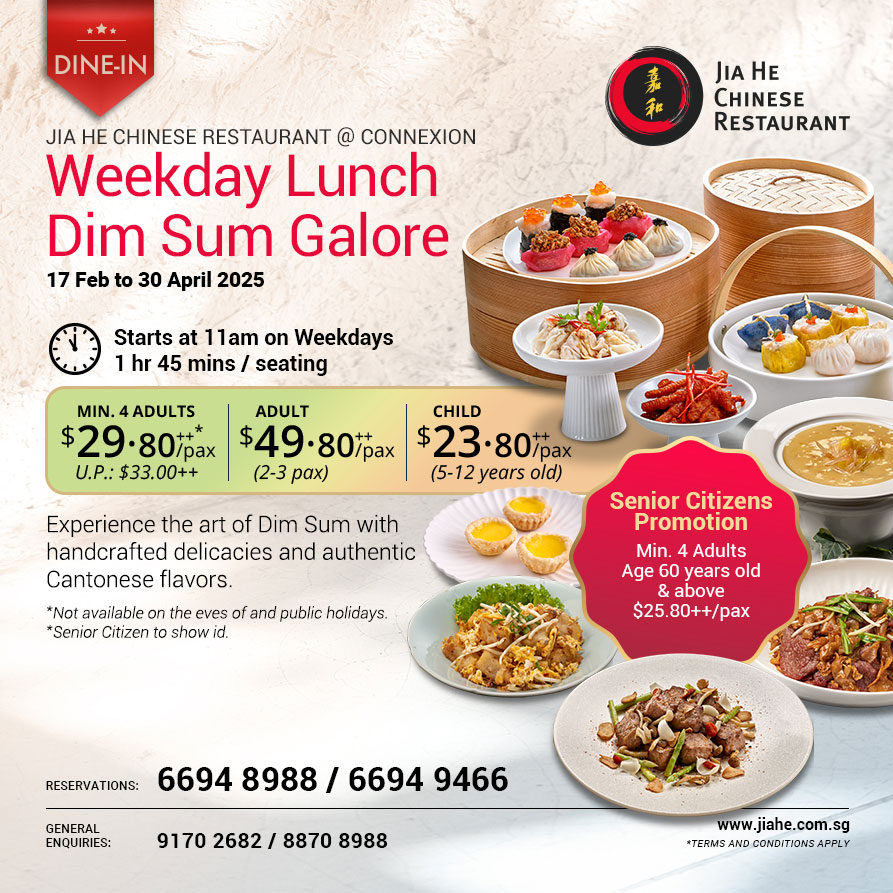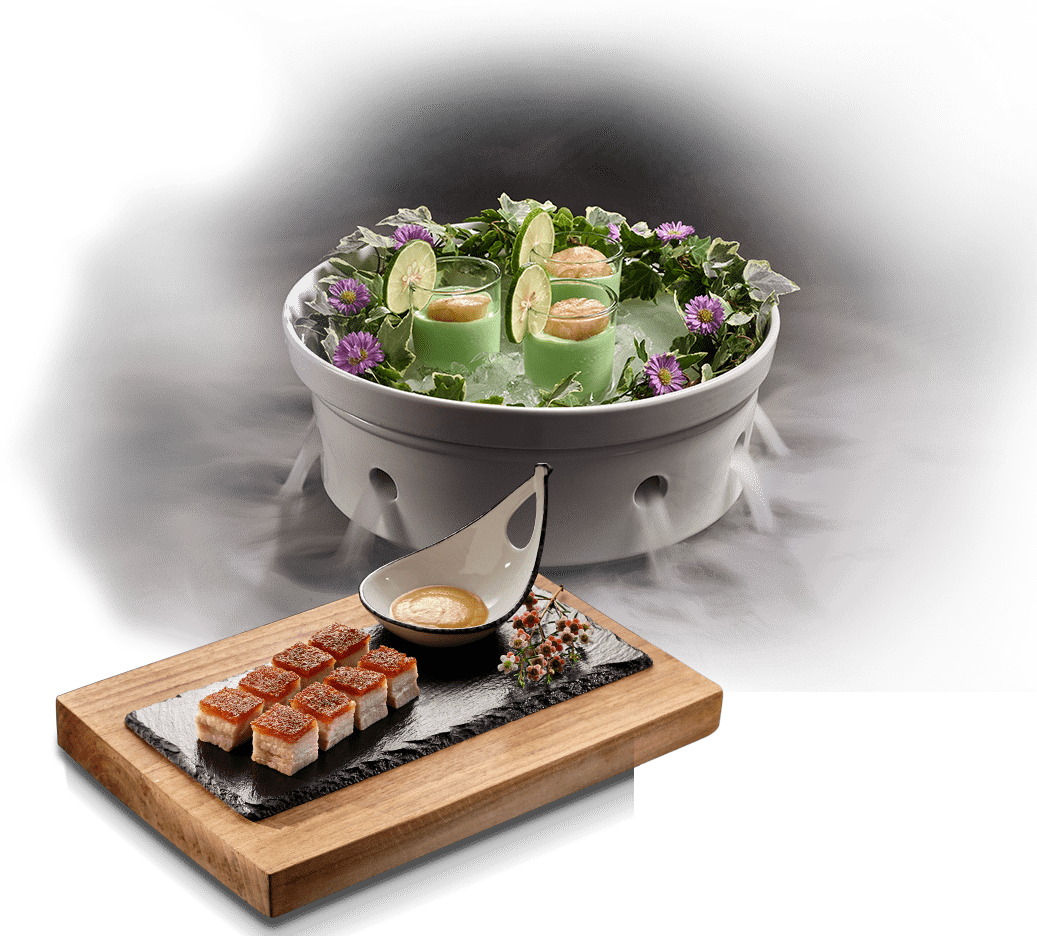 Catering & Takeaways
With Jia He's catering services, you can expect us to extend the same Jia He dining experience offered at our restaurant to wherever your event may be.
Whether it's a drop-off buffet catering service or an on-site cooking service with a customised menu design by your private chef, Jia He looks forward to bringing our creations to right where you are.
Don't forget to visit our
eShop
for more takeaway selections with amazing deals. Our team of Master and Dim Sum Chefs have specially planned the online menus for dining in the comfort of your premise.
However, should you wish to have more selections, you can order online from our Á-La-Carte menu, or contact us to place your order or enquire for more information.
Thank you and we look forward to serving you soon.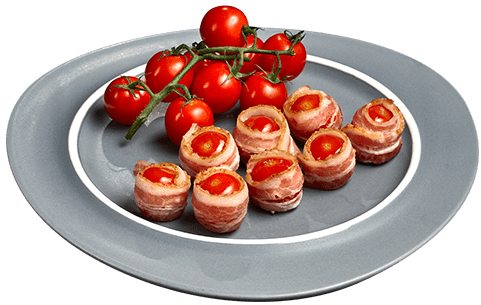 LET'S TALK!
We are always happy to receive feedback, suggestions and requests for collaborations! Do allow us some time to get back to you.
Thank you! You have submitted your enquiry to us. We will get back to you
as soon as possible.